Hybrid Implant Dentures: The Perfect Dental Solution | MS Dental Arts
Looking for the perfect dental solution? Hybrid implant dentures at MS Dental Arts offer the best of both worlds: durability and affordability.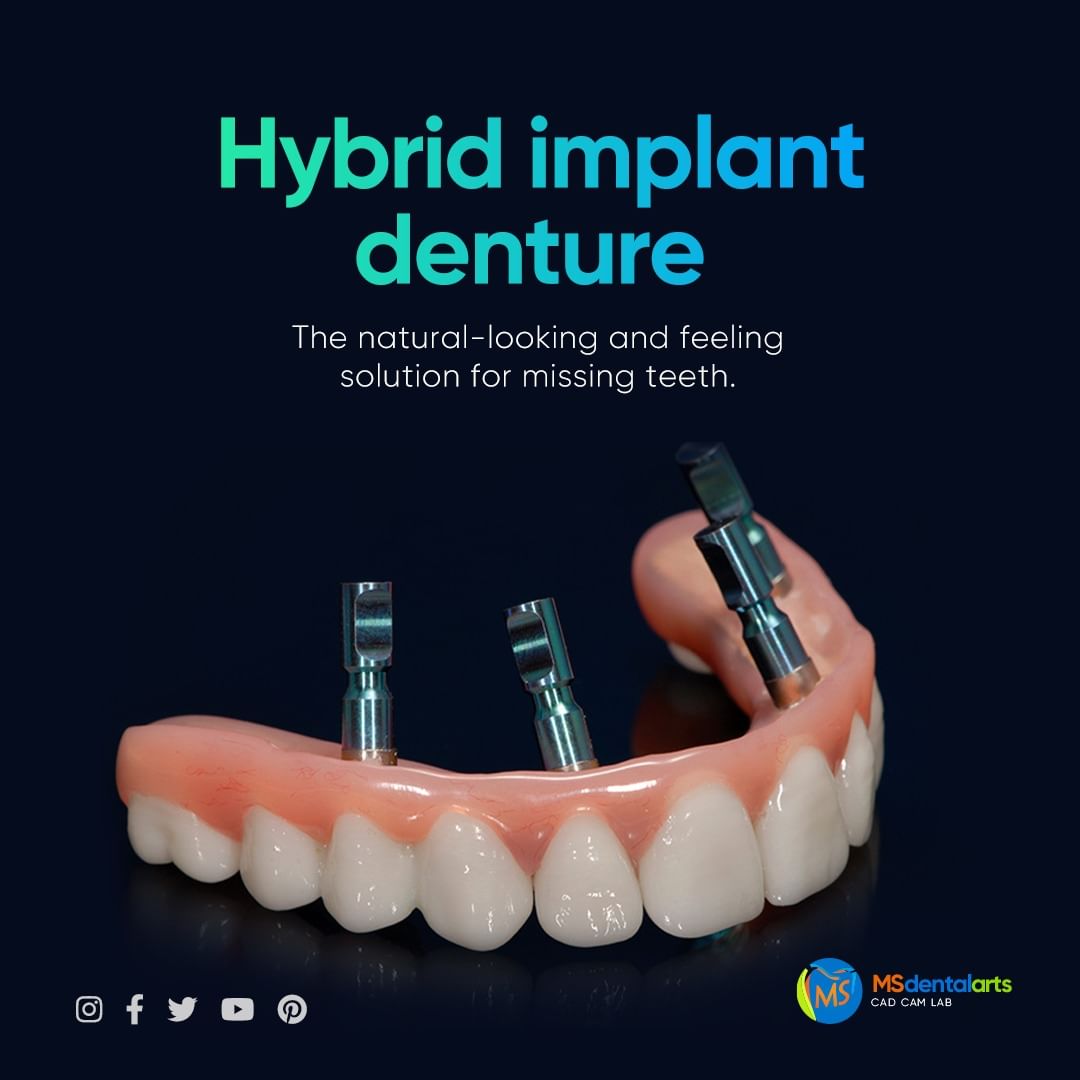 What are Hybrid Implant Dentures?
Hybrid implant dentures are a combination of dental implants and dentures, providing a permanent solution for missing teeth. Dental implants are surgically placed into the jawbone, which serves as a foundation for the customized denture that fits securely onto the implants. The result is a natural-looking smile that is both durable and comfortable, making it an ideal solution for those who have lost teeth due to injury, decay or periodontal disease.
The Benefits of Hybrid Implant Dentures
Hybrid implant dentures offer several benefits over traditional dentures. Firstly, they provide a more natural-looking smile, as they are customized to fit the patient's unique mouth shape and tooth color. Secondly, they are much more durable than traditional dentures, as they are anchored to the jawbone through the dental implants. This also means that they are more comfortable and stable, as they do not slip or shift around in the mouth like traditional dentures can. Finally, hybrid implant dentures are a more affordable option than full-mouth dental implants, while still providing the benefits of dental implants, making it an accessible option for more patients.
Why Choose MS Dental Arts for Your Hybrid Implant Dentures?
MS Dental Arts is a leading provider of hybrid implant dentures in the region, with a team of experienced dentists who specialize in implant dentistry. Our team uses the latest technology and techniques to ensure that our patients receive the best possible care, and we work closely with each patient to ensure that their individual needs are met. We offer customized hybrid implant dentures that are tailored to fit perfectly, providing a natural-looking smile that lasts for years to come. At MS Dental Arts, we are committed to providing affordable, high-quality dental care that improves the overall health and wellbeing of our patients.
Hybrid implant dentures are the perfect dental solution for those who want the durability of dental implants and the affordability of dentures. At MS Dental Arts, we offer customized hybrid implant dentures that provide a natural-looking smile that will last for years to come. With our skilled team of dentists, you can say goodbye to the discomfort and inconvenience of traditional dentures and hello to the confidence and convenience of hybrid implant dentures. Contact us today to schedule a consultation and take the first step towards a happier, healthier smile.
Our licensed and skilled technicians are constantly to be had for case consultations and might help you with case planning. Get in touch now